More 4K content than ever—instantly.
Prepare for more 4K entertainment than ever, all in one box1. Now you can download over 200 4K movies from Video Unlimited 4K and stream Netflix in 4K Ultra HD2. It even comes pre-loaded with 50 free titles to showcase the true beauty of 4K detail. A built-in, 1TB hard drive4 also stores videos from your 4K camcorder3 and it features TRILUMINOS technology for the widest color spectrum available.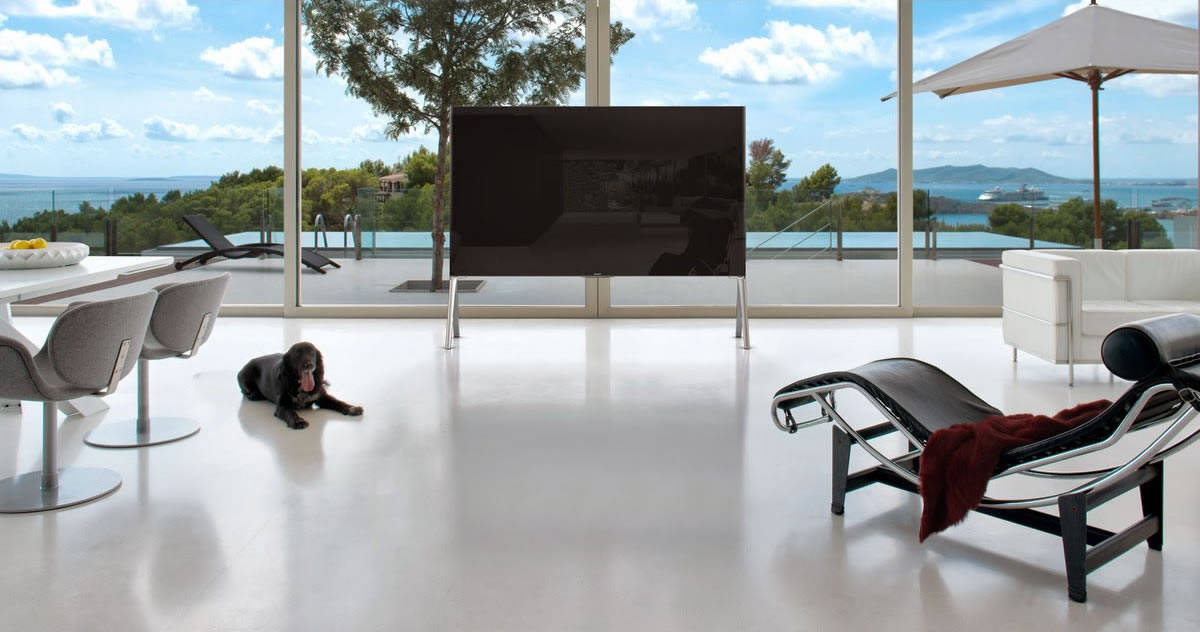 Upgrade your Sony 4K Ultra HD TV.
Access the largest collection of movies and TV shows available in 4K Ultra HD, plus store videos from your 4K camcorder2,3. And now, 2013 Sony 4K Ultra HD TV owners can stay up to date with 4K streaming services like Netflix8.
Download 4K movies to watch any time.
Once you're connected, you have access to the largest collection of 4K movies and TV shows, including over 200 titles, from Video Unlimited 4K. What's more, the built-in 1TB hard drive can store about 20 movies2.


Netflix, now in 4K.
Enjoy 4K streaming from Netflix – including season 2 of House of Cards – and experience instant entertainment with four times the detail of regular HD2.

Over 50 free titles.
Start experiencing the game-changing resolution of 4K Ultra HD right away with over 50 free videos in 4K, including eye-popping short films, documentaries, music videos and sports videos. This collection showcases the immersive experience and fine detail that only 4K can deliver1. When you see the full capabilities of end-to-end 4K video production, we think you'll agree – there's nothing else like it.

4K your way – rent or buy.
In addition to the preloaded videos, feature films will be available to download for rent or purchase through the Video Unlimited 4K service. 24 hour rentals start at $7.99, and purchases start at $29.99. Choose from a collection of titles, including new releases, classic movies and TV episodes (purchase only)1,2. 4K Ultra HD rental offerings will be available during the same time periods as DVD and Blu-ray™ rentals from other industry providers.

Streaming 4K photo services.
Discover the beauty of photos on a 4K Ultra HD TV. Discover professional photos in 4K using the 500px service. Choose from a variety of photo slideshows from around the world that showcase the stunning detail of 4K. Share your personal photos in 4K with PlayMemories Online or directly via USB.
More brilliant expanded color.
TSpoil yourself with the widest color spectrum we've ever offered. With TRILUMINOS technology support, colors are more vivid, skin tones are more natural and landscapes feel like the real thing6.

Compatibility.
The Sony 4K Ultra HD Media Player (FMP-X10) is exclusively compatible with Sony 4K Ultra HD TVs. It is not compatible with 4K Ultra HD TVs from any other brand.


To learn more about 4K Ultra HD technology and how it may apply to your home of commercial space, contact Quality Audio Video today or reach us at (720) 323-7878.