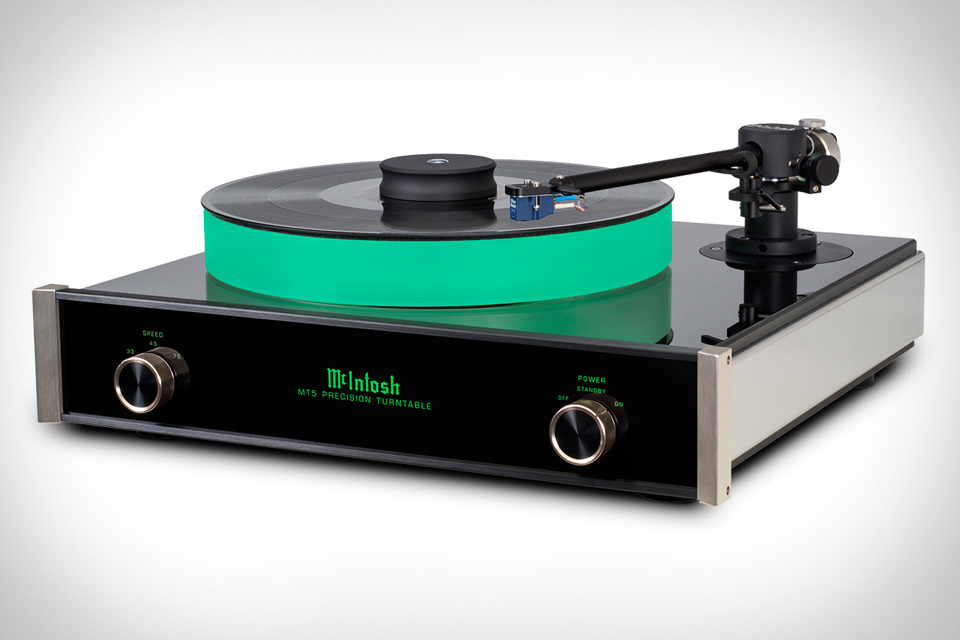 By uncrate.com
You've spent years carefully cultivating your record collection — scouring the racks at music stores everywhere you can find one for classic, meaningful vinyl recordings. So isn't it time you had a record player that reflected your passion for listening?
TheMcIntosh MT5 Turntable ($6,500) is the pinnacle of musical performance, with perfectly-engineered components that let you hear your albums, not the player. It features the distinct neon green display that has come to represent McIntosh, while a luminous platter invites attention every time you place a record on it. The precise belt-drive motor operates at three speeds, spinning the platter quietly, while a magnetic tone arm is completely stable, and resists skips and scratches.
To learn more about McIntosh, contact Quality Audio Video (QAV) in Denver, CO to set up your complimentary consultation and let the experts work with you to incorporate McIntosh Audio components into your home or business.